PRODUCTS WE CARRY
We have a large selection of American and Tex-Mex products.
We carry popular products such as:
Oreo Cookies, Cheerios, Pam Cooking Spray, Aunt Jemima Pancake Mix and Maple Syrup, Campbell Soups, A&W Root Beer, Jell-O Gelatin, Beef Jerky, Quaker Oatmeal and many, many other popular American products.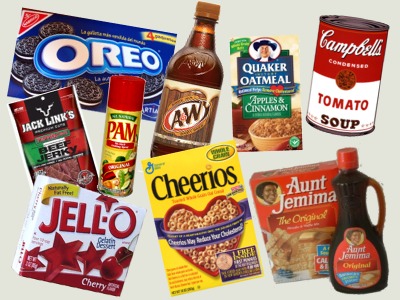 We specialize in a large selection of Tex-Mex products!